For more info that we cannot publish here see these links
www.facebook.com/kevin.hickey.1238/posts/10205546774281681
www.facebook.com/kevin.hickey.1238/posts/10205539974551692
www.facebook.com/jane.suffin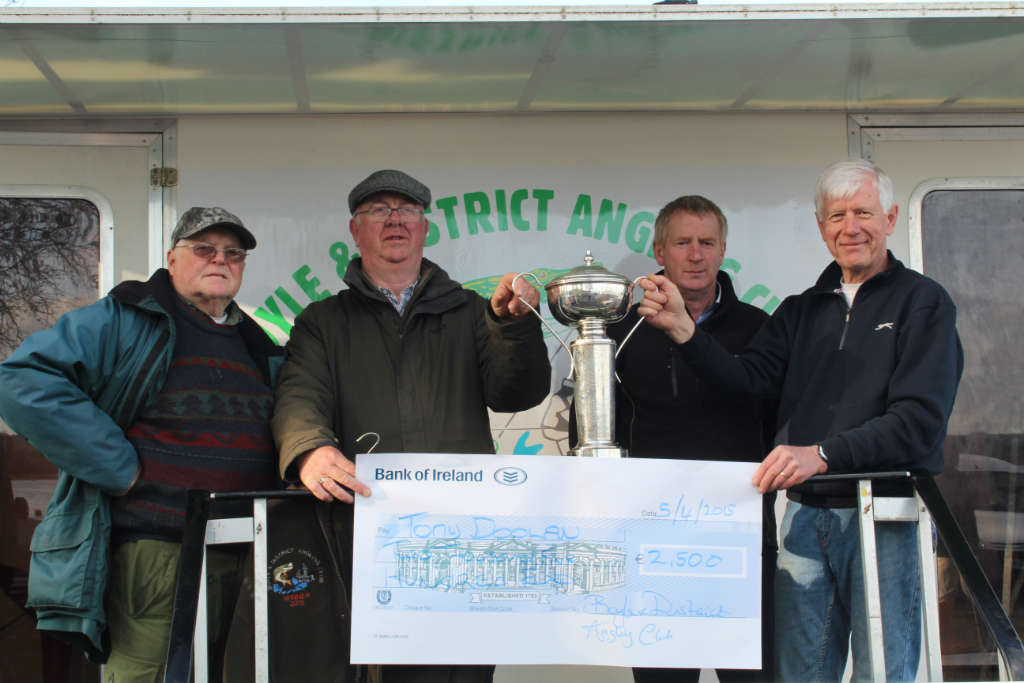 Tony Doolin collects the winners trophy and cheque.
Presented by the chairman and accompanied by his fishing partner with sponsor John Keville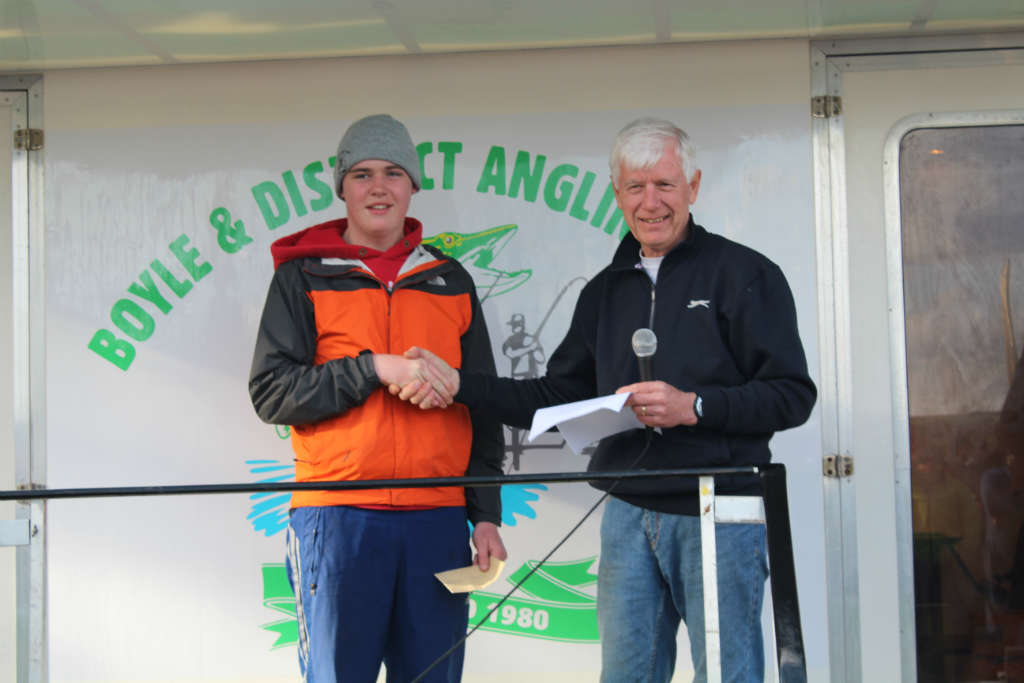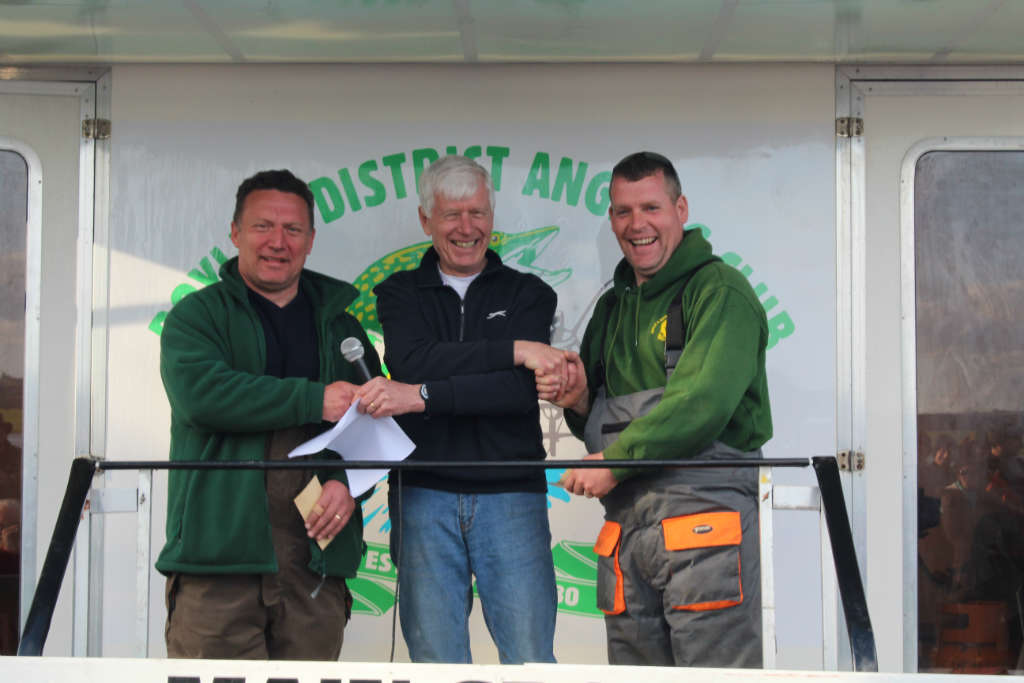 Rory Hughes and Declan Conroy tie for first place on Saturday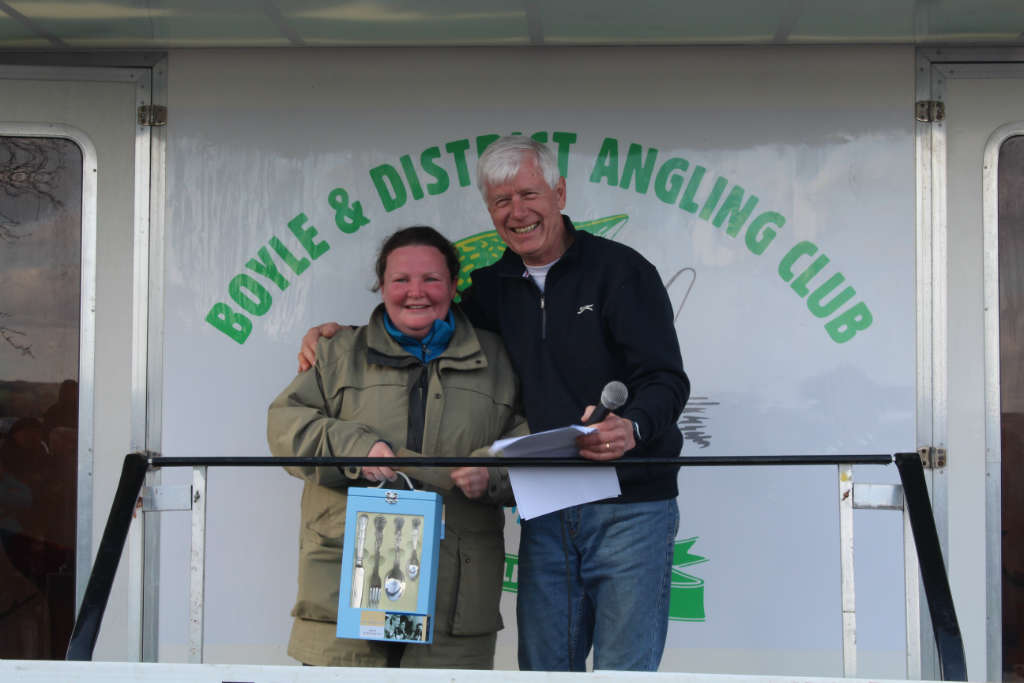 Ladies prize winner Fidelma Fallon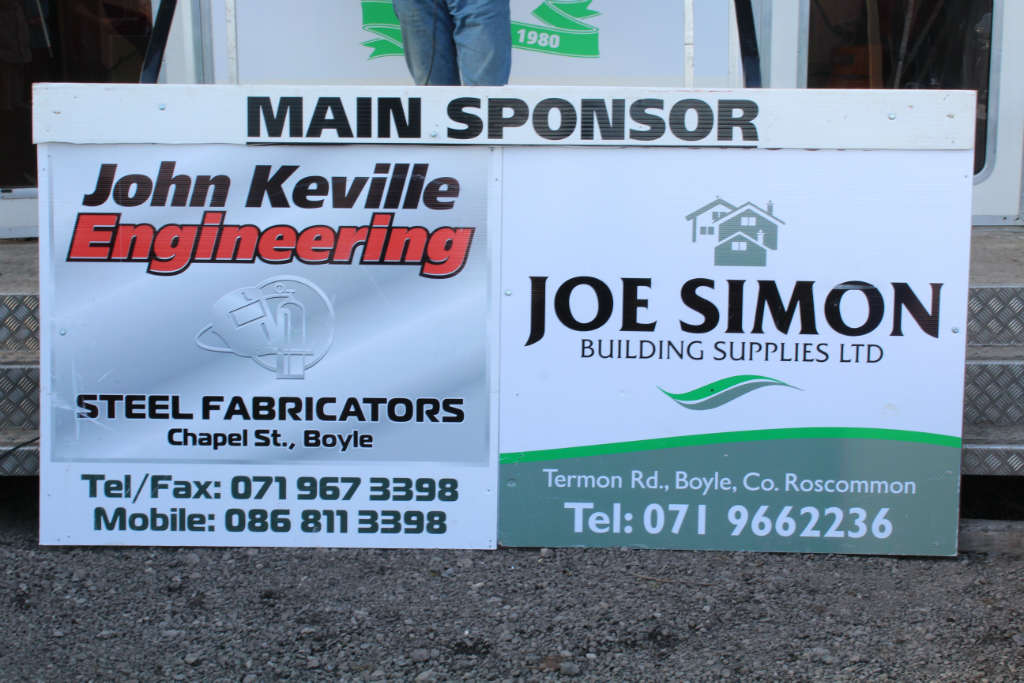 A BIG THANK YOU TO
All our sponsors without whom our competition would not be such a successful event.
Our dedicated helpers who volunteer to give up their Easter weekend to support us.
The catering team - Jane, Ann, Jordan, Siobhan and Lisa.
Special thanks to Gillian Clarey carrying on the tradition of her mum Doreen.
The Quad Boys skillful, efficient and very noisy.
Inland Fisheries Ireland - the weighing teams for their invaluable help
Our two resident comedians entertaining us - Philip Craig and Kevin Hickey.
The Festival just would not be the same without them.

For more info that we cannot publish here see these links
www.facebook.com/kevin.hickey.1238/posts/10205546774281681
www.facebook.com/kevin.hickey.1238/posts/10205539974551692
www.facebook.com/jane.suffin